Our planet-friendly packaging has been specially designed to minimise our impact on the environment. We pack thoughtfully to ensure minimal food waste, but you might be wondering what you can do with your paper, foil or chiller packs once your delivery is safely in your fridge. Here's our handy guide to reusing and recycling.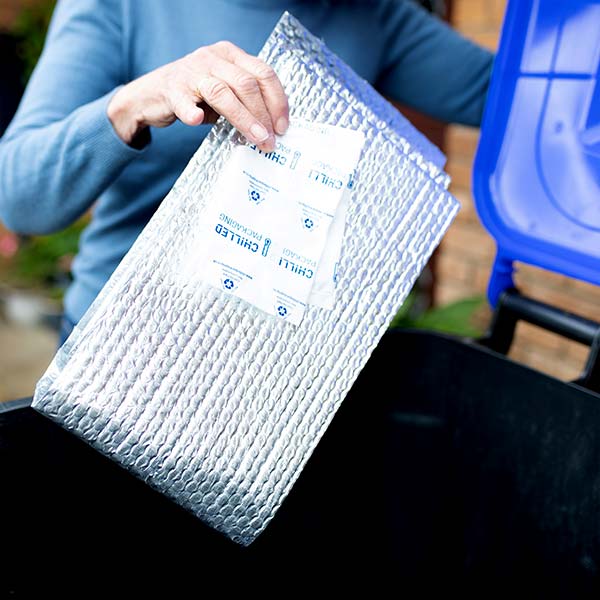 Foil
Our foil can be recycled with your household waste, but it's also perfect for protecting glass fridge shelves from jars and metal storage pots. One of our customers told us they'd put it to good use insulating their kitchen ceiling! It also makes an excellent shield, sword or rocket for creative playtimes.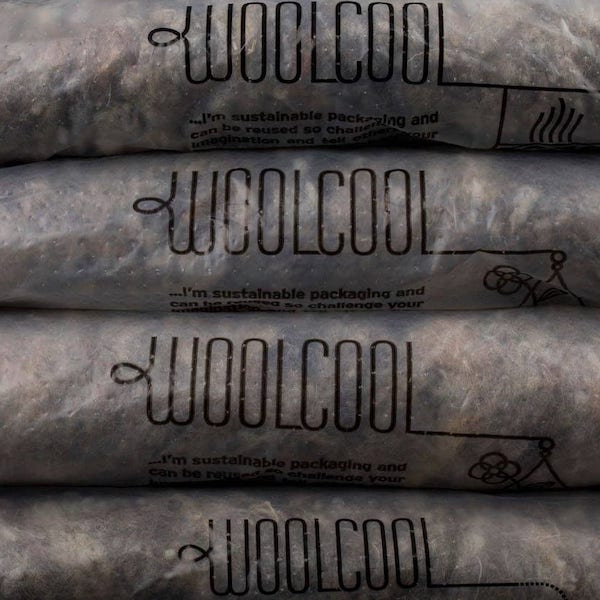 Wool
Wool is a great material for those of you with green fingers. Reuse it in the garden to keep plants and seedlings healthy as the slugs and chickens will keep away. Get crafty and use it to upholster seat cushions or as pet bedding. Wool is the ultimate frost and draft excluder, pop it around pipes to prevent freezing or use it to cover any gaps under doors and around windows. Check out a myriad of other creative ways you can reuse it on the Wool Cool website.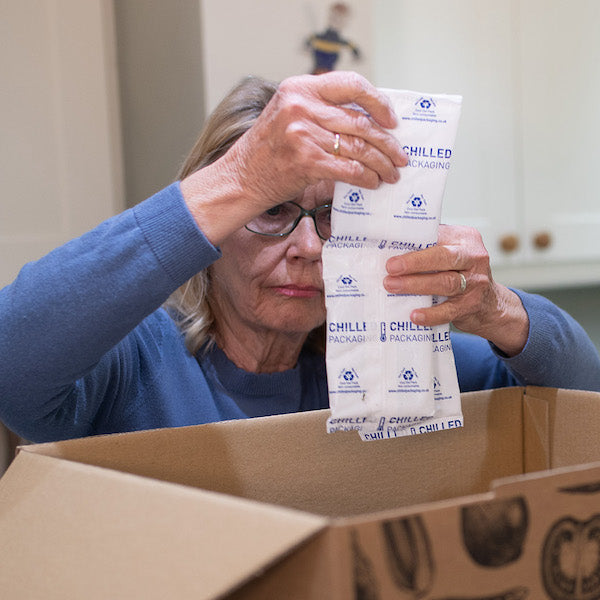 Chiller packs
Our chilled gel packs are non-toxic and food safe, which means you can snip the end and wash the contents down the sink before recycling the plastic pouch. However, we keep a stash in the freezer for picnics and lunchboxes. They are also handy for bumps and bruises.  
Cardboard & Paper
We love seeing the creative ways our boxes have been repurposed. From rocket ships, camper vans and dens to moving days, decluttering, and filling with books for the local charity shop, their study nature means they can be reused several times. You can also break them down and pop into your household recycling.  
Our paper bags are ideal for reusing in packed lunches or reusing for scrap paper, and all are suitable for recycling.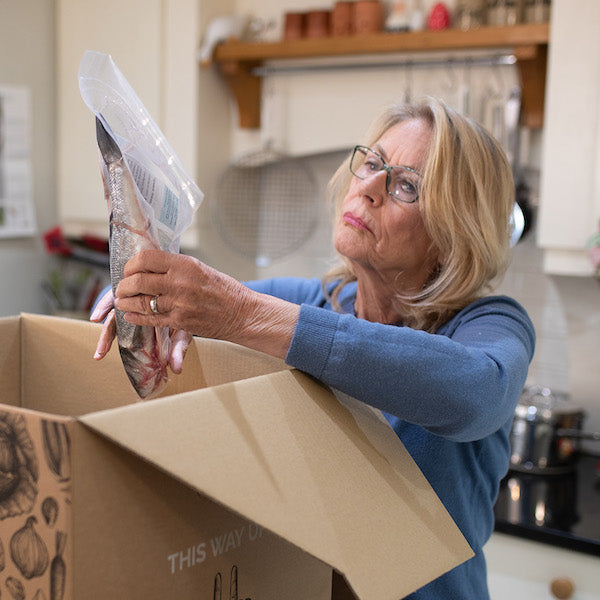 Plastic
We know that plastic gets a bad name, but it is incredibly good at protecting fresh items such as meat and fish (and in turn, reducing food waste). We always try to strike a balance and keep plastic use to a minimum. You can wash it and pop into your household recycling or re-use items like bread bags for sandwiches.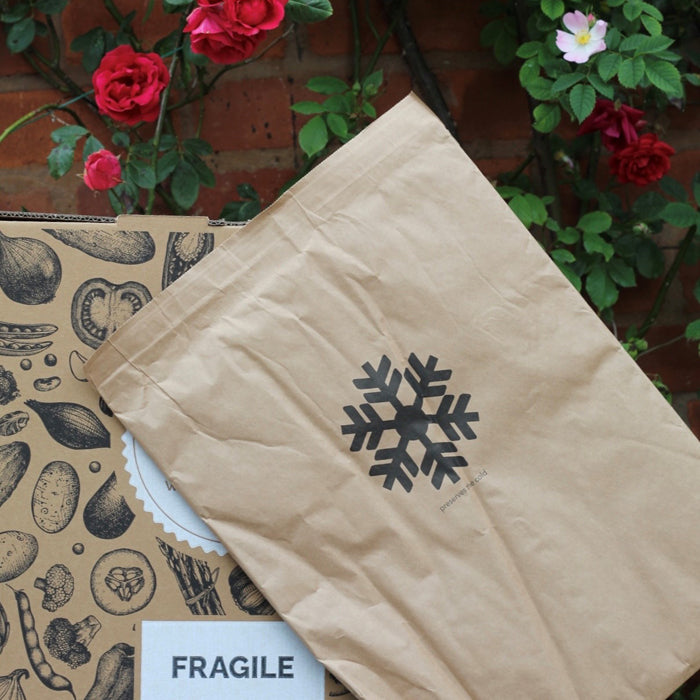 Insulated Paper Bags
Our insulated ifoodbags are a perfect way to keep your chilled items safe during their delivery to you. They are made from 100% FSC certified paper and can be re-used several times, so can be ideal for picnics or keeping your lunches/ snacks cool while you go on family adventures. Once you have finished using them you can put them with your normal household recycling.