MEET THE PRODUCER
HELEN BROWNING'S
INTRODUCING
HELEN BROWNING
Eastbrook Farm in Wiltshire has been Helen's home since the day she was born. At the age of 9 she told her father that she wanted to be a 'proper' farmer and by the time she was 24, her dad had passed on the reins of running the farm.

Shortly afterwards, she converted it to organic and as well as retaining her active role in running the farm, she is now Chief Executive of the Soil Association. Helen was awarded an OBE for services to farming in 1998.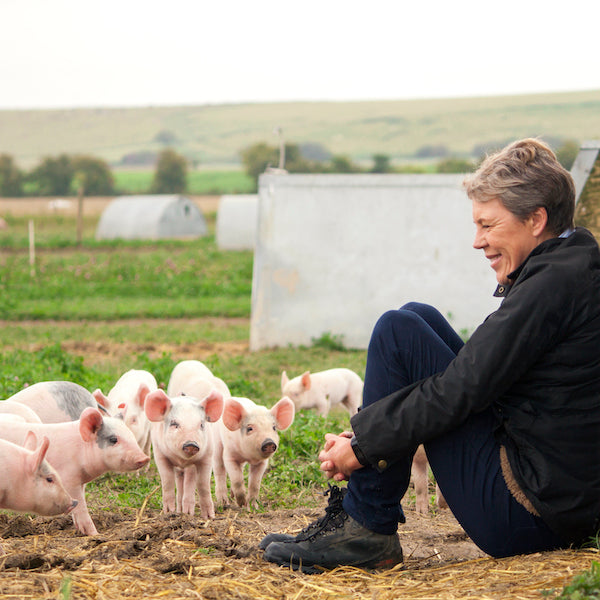 Great-tasting meat
Helen's organic saddleback pigs spend their time happily doing what pigs love to do, enjoying an active outdoor lifestyle that results in meat with a distinctive, rich flavour and a fantastic texture.

A happy by-product of the farm's dairy herds, Helen's cattle live in idyllic countryside, developing their wonderful flavour on rich and diverse pastures. The beef is 100% Soil Association certified, with no pesticides or GM ingredients.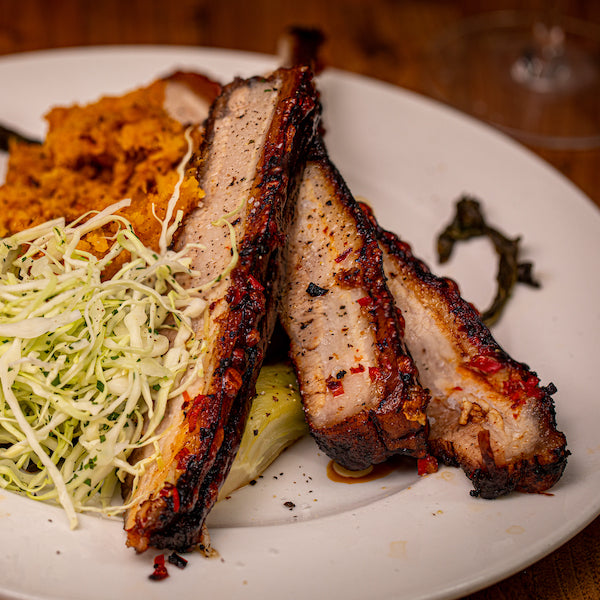 Why organic meat?
Helen has an obsession with the food journey from farm to fork. Her philosophy is to grow the best quality crops and animals, while making space for nature too. She is focused on giving her animals the very best life she can, while maintaining the wildlife and landscape of her farm.

As Chief Executive of the Soil Association, Helen constantly looks to challenge the way we can evolve farming systems to do even more to stabilise the climate, feed people healthily and restore an abundance of wildlife to the countryside. Eastbrook Farm is where she puts all of that ambition into practice.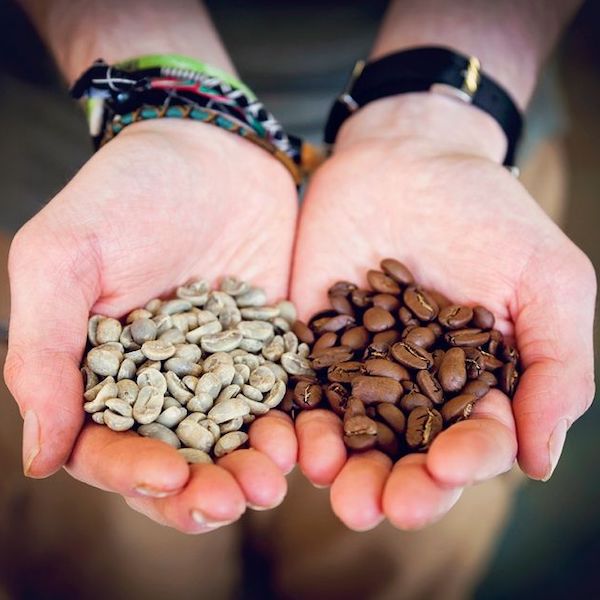 What does organic actually mean?
If a product is labelled as organic, it means that it has been produced to the highest animal welfare and environmental standards. It has fewer pesticides, no artificial additives or preservations and no GM ingredients. Like all organic producers, Helen's farm is inspected annually to ensure these standards continue to be met.

For more information on specific organic standards, please visit the Soil Association website.
SHOP THE RANGE
PRODUCTS FROM HELEN BROWNING'S
Empty collection
This collection does not contain any products.